Awards & Certifications
Excellent in quality, technology and safety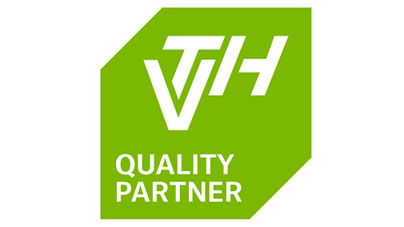 VTH Quality Partner
---
Since April 2019, we belong to the quality partners of the Association of Technical Trade (German: VTH Verband Technischer Handel e.V.). We therefore move up to the group of 24 companies, which cooperate directly with the technical trade in Germany, Austria and Switzerland. The Association of Technical Trade (VTH) closely cooperates with its own members as well as with industrial companies in many different economic sectors. The goal of this intense exchange is, for example, to optimise distribution channels or the training of employees in certain fields.

Top employer medium-sized businesses 2023
---
We belong to Germany's top employers among medium-sized companies. That was the result of a study carried out by the business magazine Focus-Business. We were ranked number 367 among the 2,800 most popular medium-sized companies in Germany, having achieved 156.8 points and even first place in the ranking of the best medium-sized chemicals and pharmaceutical companies in Germany (more than 2000!). In order to determine the top employers among medium-sized companies, the editors of Focus-Business along with the employer review platform Kununu evaluated 750,000 company profiles with approximately 3 million employer reviews.

Healthy Employer 2023/24
---
The regional "Healthy Employer" (Gesunder Arbeitgeber) award by EUPD Research is based on the Corporate Health Evaluation Standard (CHES model) established throughout Germany. We received the award for our outstanding occupational health management. At WEICON, we have set up a large number of measures that focus on the health of employees. These include, for example, height-adjustable desks for all employees, an in-house physiotherapy practice, company bikes and a varied range of meals in the company's own bistro.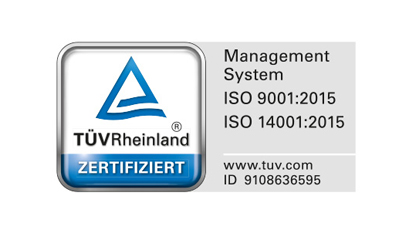 ISO Certifications
---
The ISO 9001 norm is a globally recognized standard that defines the requirements for effective quality management in a company. Since 2017, WEICON is one of the companies that are certified according to the well-known standard. ISO 14001 is a standard internationally recognized, defining requirements companies need to meet in order to establish an efficient environmental management system. Since 2018, WEICON has been one of the companies certified to this standard. Based on the ratings of our employees on the employer rating platform kununu, WEICON was awarded with two quality seals.

Certifications

Based on the ratings of our employees on the employer rating platform kununu, WEICON was awarded with two quality seals.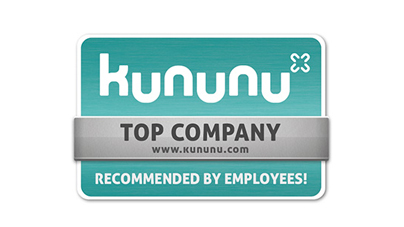 Top Company
---
WEICON is a "Top Company" – referring to the quality seal for employers rated as good on kununu.com To achieve this label, a company must obtain a certain number of ratings and the rating point average must be a minimum of 3. Merely 3.9% of companies rated on kununu qualified for the "TOP COMPANY" seal – and WEICON is part of this exclusive circle!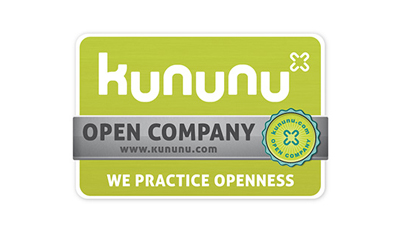 Open Company
---
Even more exclusive is the small circle of companies, who received the quality seal "OPEN COMPANY" – WEICON also ranks amongst them! With this seal, just 1% of companies on kununu stand out from the competition and draw lots of attention from potential applicants. To achieve the "OPEN COMPANY" quality seal, companies must operate transparently, give feedback on poor ratings or invite employees to assess the company themselves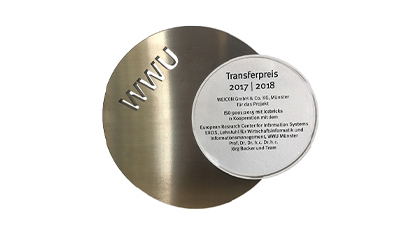 Transfer Prize 2018
---
In 2018, WEICON along with Professor Joerg Becker, professor in business informatics, and his team received the Transfer Prize by the University of Muenster. The prize is awarded for successful cooperations between research teams working at the university and extramural partners. The title of the award-winning joint project is: "ISO 9001:2015 with icebricks".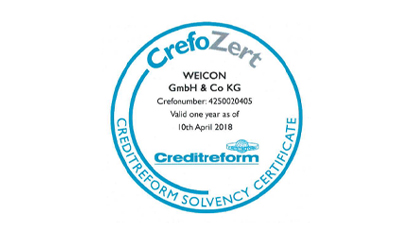 Solvency certificate CrefoZert
---
In 2018, we were awarded the solvency certificate CrefoZert by the financial service company Creditreform. The certificate proves that WEICON belongs to the two percent of German companies which achieved an exceptionally high credit rating. The certificate also shows our business partners that WEICON is a trustful cooperation partner and that our company stands for economic stability and security.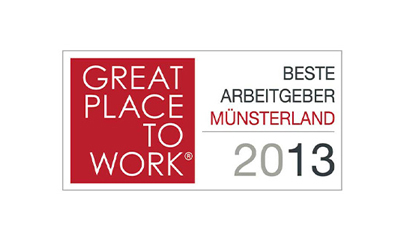 GREAT PLACE TO WORK 2013
---
In 2013, we were awarded as one of the best employers in our region. The assessment was based on an anonymous survey of WEICON employees on central issues such as trust, identification with the company, team spirit, career development, health promotion and work-life balance. The quality of measures in human resources and management work at the company were also assessed.