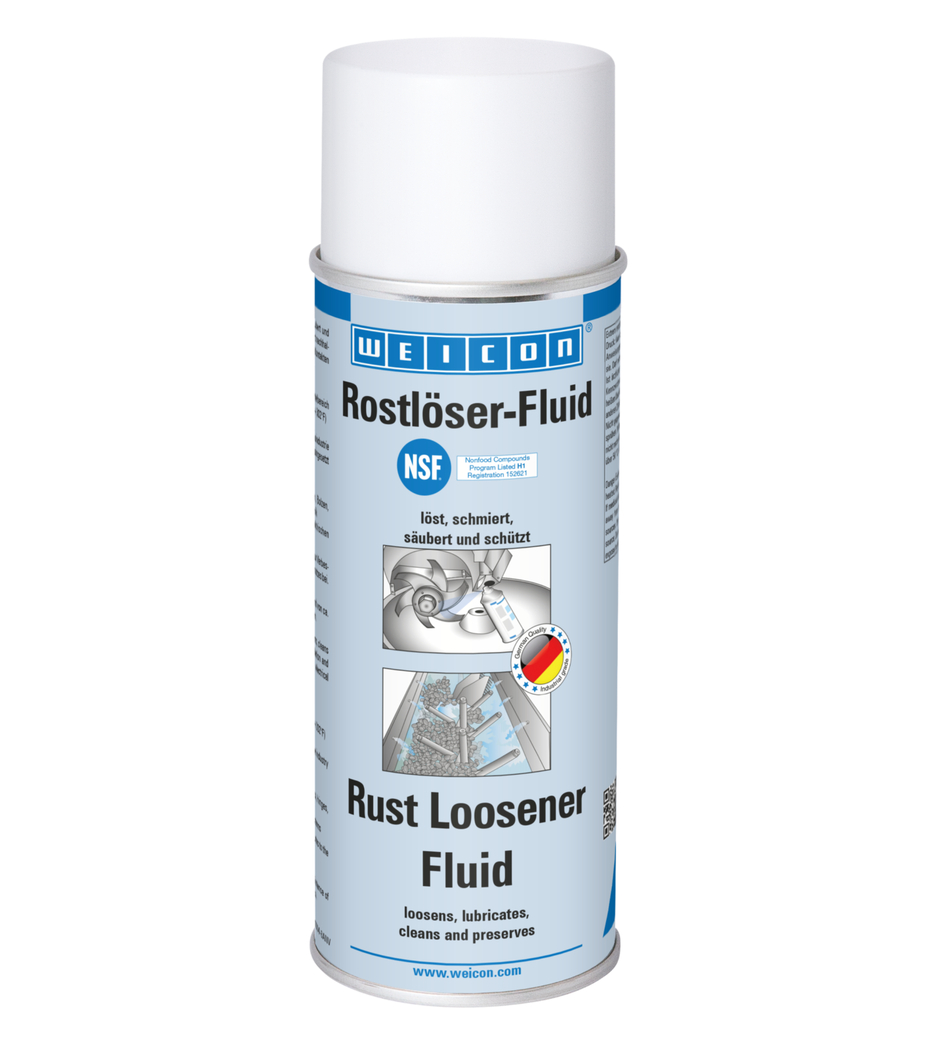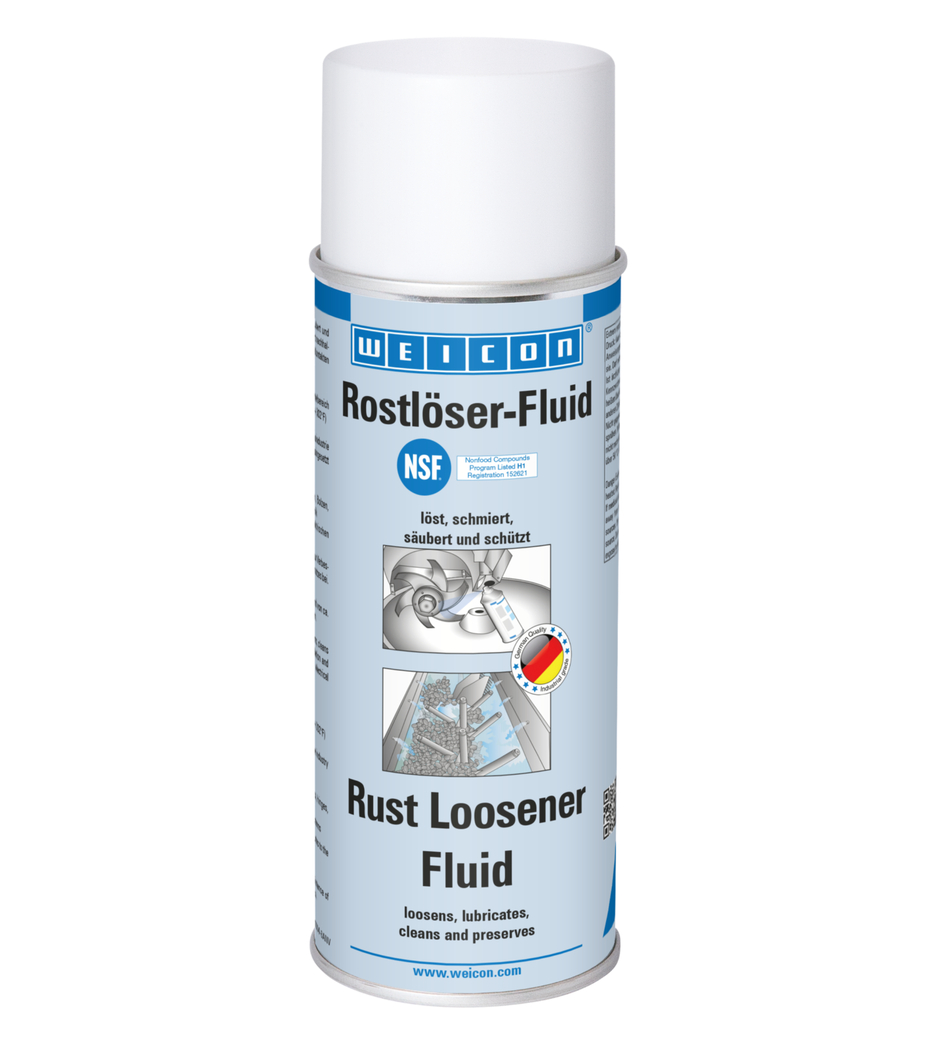 Rust Loosener Fluid
creep and care oil for the food sector NSF H1
$14.63*
Content:
0.4 L
($36.58* / 1 L)
Available, delivery time: 1-3 days
Penetrating oil for sensitive areas | NSF registration
WEICON Rust Loosener Fluid is physiologically harmless and has an NSF registration for the food industry. Therefore, it can be used in the food and beverage industry and in the pharmaceuticals and cosmetics industries. Rust Loosener Fluid loosens rusted and oxidised screw connections, bolts, levers, joints and hinges as well as seized mechanisms on components. Due to its excellent capillary action, Rust Loosener Fluid can even reach extremely narrow spaces. It secures the function of mechanical parts and electrical contacts. The spray permanently protects against corrosion and oxidation. It cleans and maintains metal surfaces, mechanical parts and electrical systems. Due to its special formula and the resulting NSF registration, Rust Loosener Fluid can contribute towards the improvement of workplace safety and health protection.
There aren't any asked questions yet.
Product safety
Danger H222, H220 - Extremely flammable aerosol Pressurized container. May burst if heated.